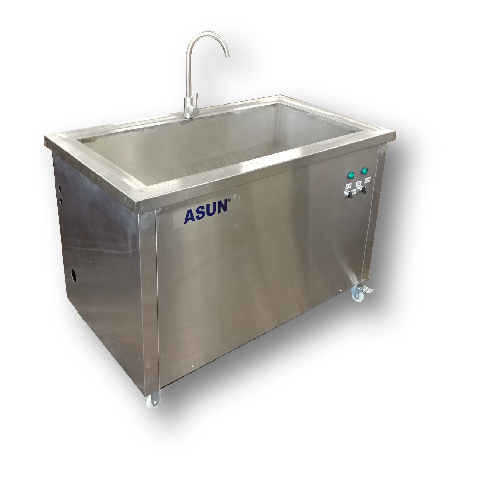 ADVANTAGES
☆Ultrasonic toys washing machine removes dirt, germ, and other contaminants completely
and rapidly from different items by using ultrasound and water.
☆With combination of Nano-bubble cleaning technology, 360° surface simultaneous 3D cleaning,
it can clean inaccessible and hard to clean areas easily.
☆Any shape of toys, whether they are made of wood, plastic, or even metal materials, all can be quickly
and thoroughly washed as long as they are submerged in the sink.
☆Quickly emulsifies the grease on the toys, vibrating off the dirty and invisible germs
from the surface of the toys within few minutes.
☆To disinfect germs during washing with a little bit of sanitizer, safe and reliable, high speed and efficiency,
up to 100% cleaning and up to 99.9% germs removal.
☆Automatically instead of manually washing, improve the productivity significantly on toys washing daily.
SINK SPECIFICATION